I hope you are well and look forward to the Summer season as much as I do. I play cricket for my local club St Ives D2 and look forward to some sunny days.
I am always reminded on a daily basis what a blessed country we live in. Niche Trade Credit is a corporate donor of www.love2give2children.org.za.
They basically feed thousands of school children every day in South Africa and any donation will be hugely appreciated. Please go to their website and do this directly or contact me and I will help you out.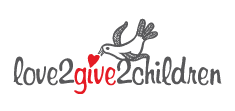 In this months talks I would like to discuss about the role of a Liquidator or Administrator.
In credit insurance normally the last thing to do to get a claim paid from the underwriters is a confirmation of debt from a liquidator or an acknowledgement of the debt from an Administrator.

This can be a frustrating time for a client as liquidators are sometimes slow to react to this request from the client or the broker.
At Niche Trade Credit we have strong relationships with all liquidators and Administrators and we have been known to get these confirmations and acknowledgements in a very timely basis.
So what is expected of a Liquidator, please read below….
What are the Roles of A Liquidator Or Administrator in Australia?
What is a Liquidator
A Liquidator, in law is a person or officer which is appointed when a company goes into liquidation.
It then becomes this person's duty and responsibility to collect all the company assets and also to settle claims against the company before the company is dissolved or liquidated.
There are 3 types of liquidation; Liquidators are trained to deal with all 3 types.
The 3 types are:
1. Members Voluntary Liquidation
This is where a company is still solvent, all creditors the company has are paid in full and the remaining funds are distributed to directors and/or shareholders.
This is opted for where a business has accumulated a large amount of funds and chooses to dissolve the business.
2. Creditors Voluntary Liquidation
This is when a company becomes insolvent and can no longer meet its financial obligations.
3. Court Liquidation
This is where the directors or creditors apply to the courts to have a liquidator appointed, also due to not meeting financial obligations.
What is a an Administrator?
An Administrator is a person that is responsible for the running of a company or business. An Administrator is also an officer who is legally appointed to manage as well as dispose of the will or estate of a person who is deceased or a debtor.
An Administrator is appointed to protect a company from any one creditor while he attempts to save or sell a struggling business, without the hassle of dealing with claims against the business.
In many instances a Liquidator and Administrator is one and the same person, however many companies prefer to appoint separate individuals for this.
In cases where this officer in question is suitably qualified to act as both, a company may appoint only a single officer to perform both the duties of an Administrator and the duties of a Liquidator.
The role of a Liquidator and/or Administrator in Australia
The role of a liquidator is to investigate all the financial affairs and concerns of a company during the course of going bankrupt. The liquidator has to establish whether the company has any illegal or improper business dealings or transactions that have been made, this also included insolvent trading offences, void transactions and any preferential payments that could possibly have been made by the company and/or its directors.
The liquidator will also be required to review the financial books of the company to establish why the company has become insolvent. Should these financial records not be available, the company is to be deemed as being insolvent until such time as these financial records are found and made available for further investigation.
A liquidator is to collect all company assets, recover all monies owing to the company, distribute available funds to creditors which are owed and should there then, after settling all debts, be a surplus, this is to be distributed to the directors and shareholders.
The Liquidator is then required to submit a full report on the company and its affairs to the Australian Securities and Investments Commission (ASIC). This report will also include an application to deregister the company, which is deemed to be the final part of the liquidation process.
A liquidator is responsible for closing off all company affairs and if need be, the liquidator will need to be accountable to the courts, any and all creditors that the business has and all shareholders. Employees are also to be considered creditors and are to be settled if there are any funds owing to them.
A liquidator should also discharge all liabilities that the company may have as well as investigate and report any instances of misfeasance by individuals and attempt to recover any damages such individuals might be liable for.
There are certain legal or statutory requirements of the liquidator, these are:
A court liquidator is to cause the company's property to be collected and applied in discharging the company's liabilities.
That a liquidator in voluntary liquidation is to ensure that the property of the company shall be applied in satisfaction of its liabilities.
Once a liquidator is appointed, all directors' cease and they are required to assist the liquidator in all matters arising during the liquidation process.
In a court liquidation, directors must within 14 days of the liquidation process being started, submit to the liquidator a report on all the company's affairs. This report should contain all assets and liabilities of the company as at the date on which liquidation commenced.
Creditors Committee and Committee Meetings
A Committee of 4 or 5 people may be elected to assist and advise the liquidator as well as to supervise the process of liquidation, but the liquidator has the right to make the final decision with regards to the process, however the liquidator must take the Committee's advice into account. The liquidator will become the chairperson of these meetings and minutes of these meeting must be kept for future reference. In order for creditors to form part of this committee, the creditor must represent themselves personally, by an attorney or by another individual authorised in writing to do so.
The liquidator must give creditors 14 days' notice of a meeting, such notification can be sent by post, fax, electronic means such as email or personal delivery. The meeting must be advertised in the local newspaper 7 days prior to the meeting date.
Expected of a Liquidator
A liquidator must be impartial and fair at all times.
A liquidator is required to investigate all company affairs from date of inception to its current state.
The liquidator must act with diligence and the skills they have been equipped with.
A liquidator should always avoid being place in a position where personal interests become a factor and begin to conflict professional duties.
Being a Liquidator is not an easy task and in most cases each insolvency process is a lengthy one. Diligence and professionalism is key to being successful as a liquidator.
DISCLAIMER:
No person should rely on the contents of this publication without first obtaining advice from a qualified professional person. This publicationis sold on the terms and understanding that (1) the authors, consultants and editors are not responsible for the results of any actions taken on the basis of information in this publication, nor for any error in or omission from this publication; and (2) the publisher is not engaged in rendering legal, accounting, professional or other advice or services. The publisher, and the authors, consultants and editors, expressly disclaim all and any liability and responsibility to any person, whether a purchaser or reader of this publication or not, in respect of anything, and of the consequences of anything, done or omitted to be done by any such person in reliance, whether wholly or partially, upon the whole or any part of the contents of this publication. Without limiting the generality of the above, no author, consultant or editor shall have any responsibility for any act or omission of any other author, consultant or editor.